book today, pay at arrival
18 Beach front and Sea view Rooms
Our rooms are decorated and styled in a modern and elegant style. Every single room has a huge private terrace, large windows and a beautiful rain shower. Your room will give you amazing views and panorama of the sea and beautiful landscape with nice swimming pool. Reef Resort's ideas are to give you a comfortable stay and to enjoy and appreciate the island's natural beauty.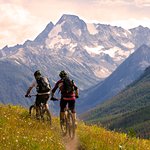 Trip type: Traveled with friends
Perfect Resort for all types of visit! Highly recommended!!!
"Perfect resort for all types of visit. Staffs are very attentive and puts customer as a priority! Restaurant is highly recommended for its atmosphere, flavor, vibes/atmosphere and selfies! Staffs are engaging and very friendly. They even set up games for guest to engage with to keep the night fun. Guests from nearby hotel keeps coming to this hotel because of the fun vibes, food!
Perfect for lunch and dinner!
Whether it's the beach front access, snorkeling, food, staff or anything – this resort has it all!"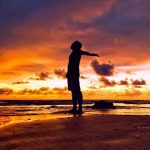 Trip type: Traveled as a couple
"We absolutely loved spending a few days here. The staff are incredibly friendly and helpful. The resort offers relaxed no frills vibe. Rooms are clean and air conditioned. Please note that the shower is outside, which is quite common in Thai resorts. It's great really once you get used to it. You can snorkel and kayak to your heart's content. The resort provides you with the equipment for that.
Breakfast is simple. Good selection of Thai dishes in the restaurant. The green curry was particularly delicious. They were very happy to make all dishes vegetarian"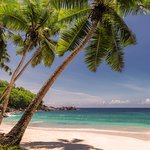 Trip type: Traveled as a couple
Best place in Ko Kradan ❤️
"This is our second visit to Reef Resort ( the first one in 2017) and we can just confirm that this place is by far our favorite in Ko Kradan.
The resort is made of 18 rooms – simple, clan and comfortable – shaped in a U form around a cosy swimmingpool and just in front of the wonderful blue sea.
The atmosphere is easy, cozy, family friendly and relaxing.
The staff, both Genta ( the manager) and her crue, are all very friendly, sweet and nice and they make you feel at home from the moment you step down in this amazing island.
We felt so well that we originally booked 3 night and extended to 7 🙂 !!
The rythm of the island is very relaxed: you can enjoy nice kajak explorations (you can rent them for free at the resort), exciting swim to the coral reef (just in front of the resort), and relaxing walks around the beach.
This place is just paradise and we warmly recommend it to travelers that value good relaxing time and cozy friendly atmosphere.
All the best to Genta and her staff ( by the way our kids just loved them!!) and see you all very soon.
Elena Christian Nikita and Seba"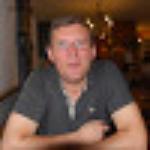 Trip type: Traveled with family
"Lovely place. Amazing views. Helpful and very nice staff. Everything in a friendly atmosphere. The cleanliness of the rooms without fault. A great place to dive from the beach, because the corals are very close to the shore. A big positive for the possibility to rent kayaks in the price of stay. We'll be back! Thank you Genta
Life's better at the Reef Resort
Experience the passion of hospitality, choose the best value under the sun
(the button will open Whatsapp chat)
book today, pay at arrival